A Guide to Buying Stylish Sandals
A Guide to Buying Stylish Sandals
A change in wardrobe goes right along with the changing seasons, and one of the very first things to change is your footwear. Sandals are the most popular footwear choice, but they aren't always the option that is the most comfortable. However, we will show you how to ensure that you choose the most comfortable pair of sandals possible that suit your feet the best.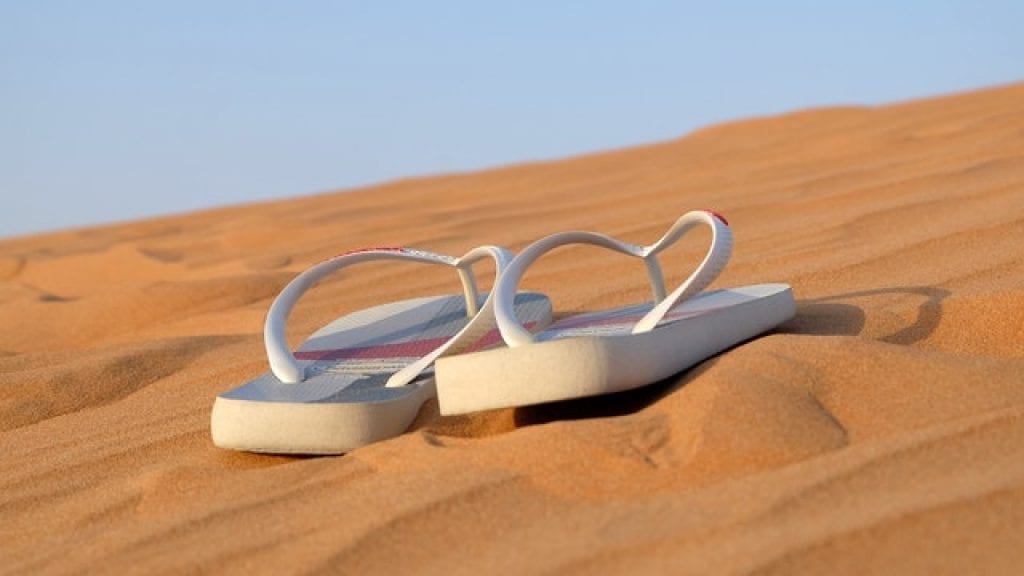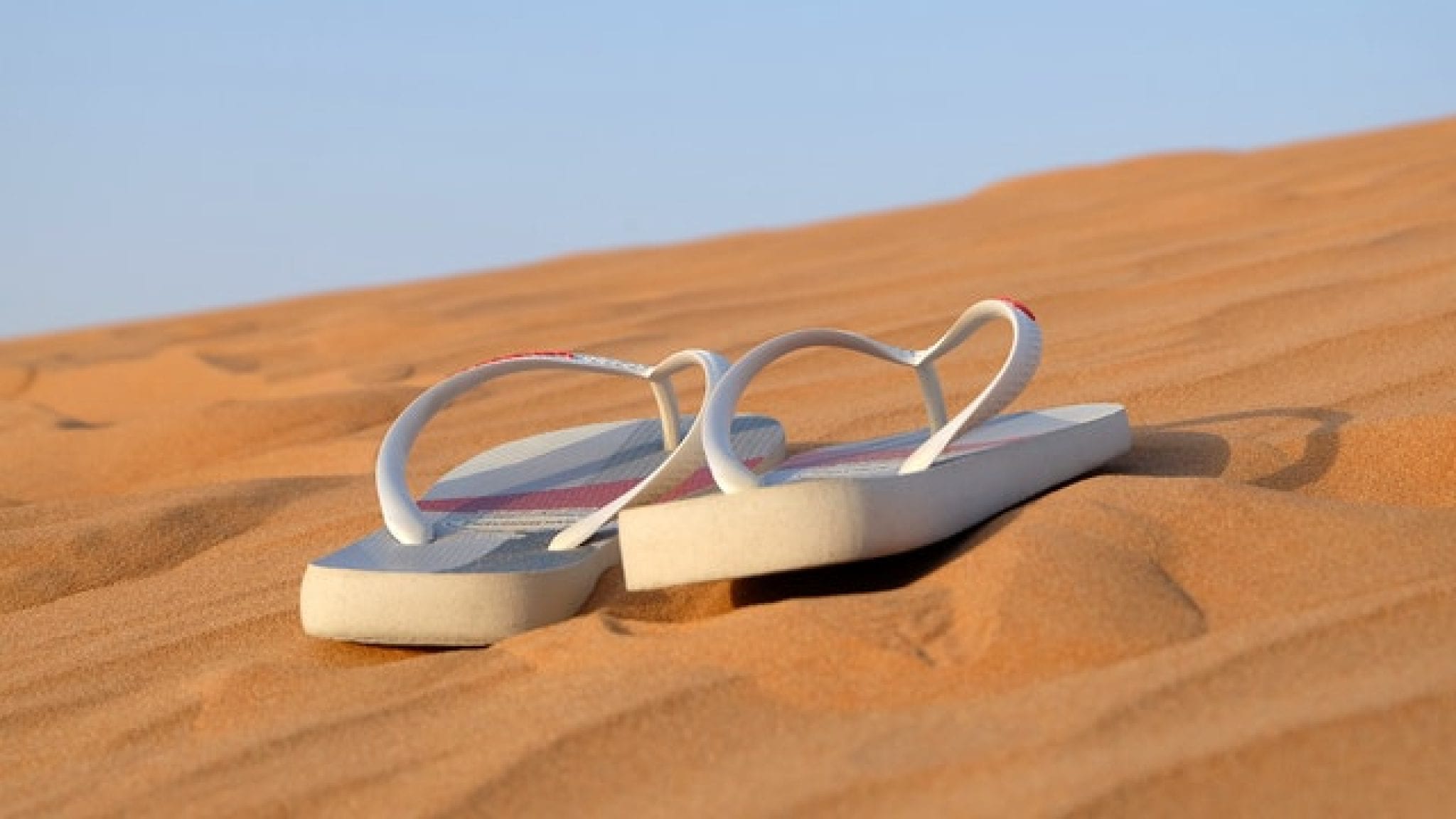 Are Sandals Any Good For Your Feet?   
Like all shoe styles, there are pros as well as cons with both women's sandals and men's sandals.  Here are a couple of them:
Pros
When it comes to sandals the main pro for the well-being and health of your feet is that they offer the ultimate freedom.  They do not compress or restrict you from the back, side, and top (in a majority of cases) and that prevents lots of pressure being exerted on your feet, which is something that commonly happens with certain closed shoe styles.
Another benefit the comes with wearing sandals, particularly during the summer, is how comfortable they are for your feet. Sandals have an open nature which enables your feet to breathe freely and helps to prevent them from sweating excessively and overheating on hot summer days. 
Whether you are taking a walk on the beach, are on a picnic, or at work, you will discover that sandals are the most enjoyable, comfortable and practical option for your feet. There is on competition when it comes to what sandals provide to your feet in terms of comfort and freedom.  
Cons
Sandals are not ideal, but then what shoes are? Fortunately, the issues that we will be discussing below are easy to remedy and will not affect the time you spend in sandals if you follow the advice that we are about to give you.
The major issue with wearing sandals is lack of arch support and a heel with certain designs and brands. Many sandals have a flat sole deign, which means that the arch and hell of the foot is not protected and over time that can result in pain in those areas.
However, you only experience this pain if you wear shoes that have a flat sole for a long time and particularly if you are on your feet during that time. The simple solution for that issue is to choose sandals for those times where your feet will have the opportunity to rest; whether you are sitting at your desk, at a picnic, or on the beach.  
Another minor issue that can arise is friction in between the toe post (if it has one) and your toes.  However, that is very easy to fix – your problem is solved by using silicon toe post protectors!   
So, are sandals really bad for your feet? No, absolutely not! It is very easy to find some sandals that are good for your feet.  You just need to make sure to take good care of your sandals and they will take good care of you.
How Should Your Sandals Fit? 
Sandals look very different from any type of closed shoe style you have seen before. Therefore, it is understandable if you are wondering, "how should my sandals fit my feet?" Do you want them to be tighter than normal? Looser than normal? The fast answer to that is – they need to fit the same way that your closed shoes do. 
We mean that your foot should fit to the sole well. If you have some sandals where most of the upper part of your foot is covered than that should not be restrict or cause your foot discomfort.  If you are wondering how men's sandals should fit and women's sandals should, the answer is they should be the same.  
Another common question that is ask, is how should your sandals fit your heel? If there is a backstrap on your sandals then the same rule of close shoes applies; the sandal shouldn't restrict your foot, or feel tight around your heel, and not press your foot too hard into the sandal's toe post (if it has one).
So if you try a pair of sandals on and you have a bunch of questions swirling around inside of your head such as "who should my sandals fit on the back" or how are a pair of men's sandals supposed to fit?" Then, just keep the above information in mind.
Most important of all, listen carefully to your body. There is a good chance that you need to choose a pair that fits better if your feet do not feel comfortable.
Sandals For Narrow Or Wide Feet 
If you have narrow or wide feet then you know how frustrating it can be to find the ideal pair of shoes in the right size. Fortunately, the search is a lot easier with sandals.  Whether you are searching for women's sandals to fit wide feet or men's sandals to fit narrow feet, the following are things to watch for:
Wide Feet
When you know which sandals are best suited for wide feet it can save you lots of searching time.
Whether you are searching for sandals to keep your wide feet from pain, or would like to know which sandals make your feet appear smaller, it is the same answer; avoid sandals that have an upper and/or side covering.
That can help to prevent your foot from pressing into the material and hurting eventually, and it avoids the appearance of a tight-fitting sandal with your feet having visible markings or a red foot.
The ideal sandal style for women is the one that has a back/ankle strap with a toe post, and for men the recommended sandal for wide feet has a top post with side straps and an open upper.    
Narrow Feet
When it comes to ill-fitting sandals, narrow feet have their own issues that they suffer from.  It can be increased friction in between the sandals and your toes which may result in blisters or your feet lacking support.
So in order to say you some time in looking for and trying sandals on that are not well-suited for you, here are the things you should look for. When it comes to women's sandals to wear on narrow feet, look for an adjustable covered upper that allows you to tighten your sandal above your foot; that will take the pressure from your toes in gripping its sole.
Men also can choose this style, but they might be harder to find; so you can search for a non-adjustable upper that fits snuggly on the top of your foot, and that will help to prevent your sandal from dragging and preventing excess friction.
Some of the more common ailments that we suffer from are foot problems, particularly when you are on your feet a lot.  We will be covering style of sandals that are well-suited for the most common types of foot problems:
Sandals For Feet That Have Bunions  
Whether you are searching for cute sandals for feet that have bunions or a pair to wear on the beach, there is a style of sandal for you.  The best sandals to wear on feet that have bunions are ones that allow your feet to breathe and covers them as little as possible.
Search for a style of toe post that has a back/ankle strap that offers a nice fit yet leaves your bunion alone.  IF you are searching for sandals to wear on wide feet that have bunions then also follow the advice given above for wide feet.
Sandals for Preventing Swelling 
The reason why your feet swell during the summer is due to the high temperatures that causes your body to retain fluid. Unfortunately, that can mean your new shoes don't fit when you are really wanting to wear them.
The best types of sandals to wear if our feet swell are flat sole styles, that provide ankle support as well. An open style sandal is the most effective since it can regulate your temperature and keep your feet cool.  
So you don't have to choose a bland pair of men's or women's sandals for swollen feet, so you can choose your favorite style and also prevent swelling to begin with.
Sandals for Plantar Fasciitis and Arch Support 
Whether you are looking for women's sandals for feet with high arches, or men's sandals for feet that have plantar fasciitis, or for feet that have high arches, there is something for you.
If you are suffering from plantar fasciitis or arch issues, then search for sandals that has a deep heel cup to provide motion stability, a snug foot strap and be sure to try them on so that you can test them out to make sure they are comfortable and functional on your problem areas. These OluKai sandals could be a great idea.
If you are searching for women's sandals that provide the best arch support or for plantar fasciitis, then you are in luck since there are many great styles that are available that can provide pain relief.  
Sandals for Preventing Sweating 
Sandals that are as open as possible are the best for feet that sweat. Try to find a pair that won't cover the upper/side of your foot, and avoid a back/heel strap if possible since they will keep your sandal lock into place on your foot.
If you are able to find a sandal that allows your heel to raise while you are walking then it can provide air to the soles of your feet and keep them cool in order to prevent your sandals from sticking to your feet.  That is the best advice for those who are searching for women's and men's sandals for sweaty feet.   
Don't allow foot problems get in your way of being able to rock your favorite style of sandals this summer.  Simply follow the advice we gave above and confidently wear your favorite sandals.  Remember, this advice is the same for both girl's sandals and boy's sandals, and not just yours!